Bonterra hosts Chef's Table with Avenue Magazine!
Each year, Avenue Magazine — Calgary hosts a series of dinners to celebrate winners from its Best Restaurants Awards.
Bonterra Trattoria was honoured to be chosen as a host destination in this year's Dinner Series, having won third best overall in Avenue's Tried and True category.
It was a spectacular night as 30 friends and foodies gathered to share a family style 24-plate Chef's Table!  Chef Ben put together an incredible four-course menu and General Manager Curtis Gallinger matched each course with an equally delicious wine.
The meal started with an antipasti selection of imported and house-cured meats, cheeses, olives, calamari, shrimp arancini, veal meatballs, apricot and spinach salad, caprese salad, salmon crudo and veal carpaccio.
The antipasti was paired with a Giusti Brut Prosecco DOCG, followed by Pieropan Soave Classico Superiore.
Next up, a pasta course featured house-made pappardelle noodles served with duck confit, a pesto and tomato risotto, and a ricotta and stinging nettle ravioli served in a lemon cream sauce.
Paired with the delicious, rich pasta, was the fruity and floral Donnafugata Anthilia, IGT.
For the principale course, Chef Ben served an incredible house-smoked pork loin, lamb shank with fiddleheads and asparagus, and shrimp merguez with pea-crusted scallop.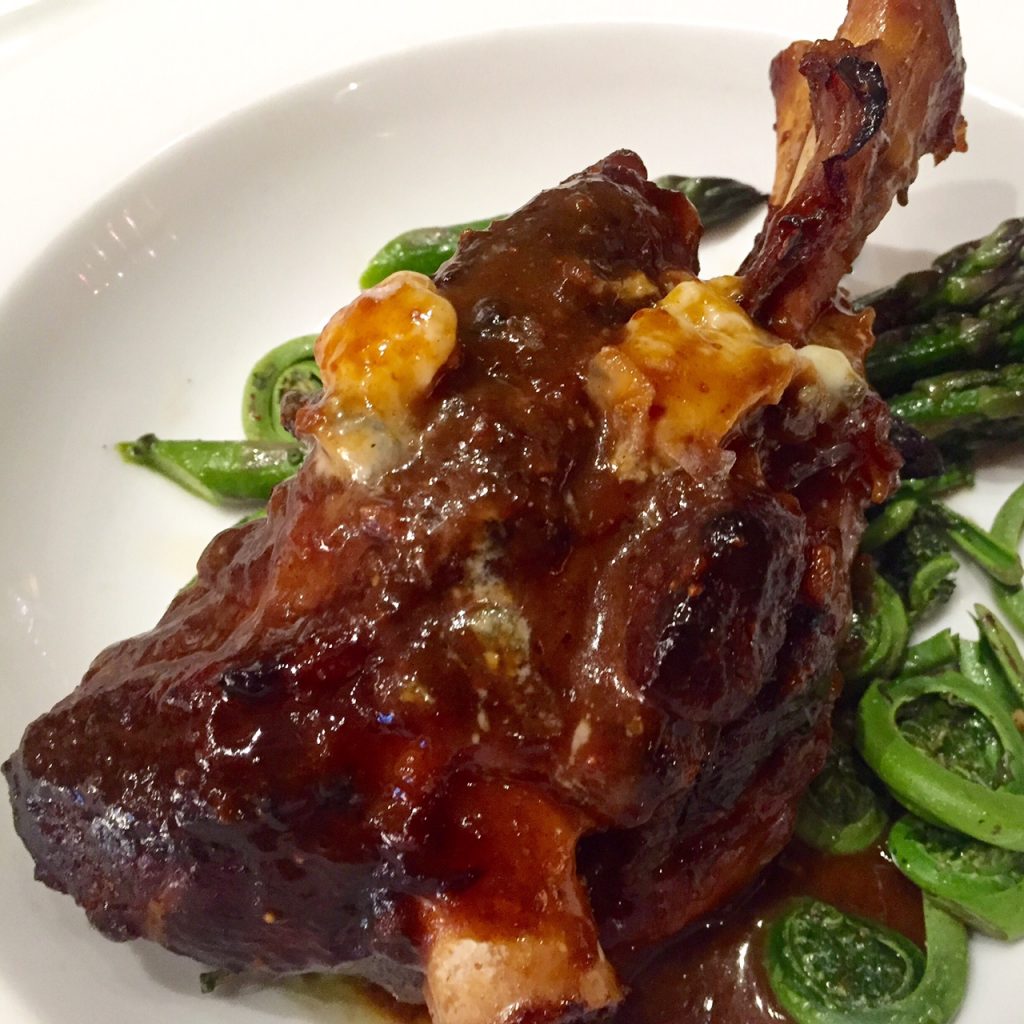 Lamb shank with fiddle heads and asparagus 
Paired with the main course was the Villa Arceno – Chianti Classico Riserva, a perfect partner to the flavours of the meat with velvety tannins and tasting notes of cherries, orange, liquorice, earth and smoke.
Finally, dolce was a selection of house-made desserts courtesy of Becca next door at Posto Pizzeria and Bar. On the menu were treats such as strawberry jelly, and almond cake with chocolate ganache.
With rich, dark fruit flavours of berry and cassis,  the Tolaini Valdisanti IGT paired perfectly with dessert.
Thank you to Avenue Magazine and all of the amazing people who joined us for dinner! It was an experience we won't soon forget!
Interested in what you read today? Learn more about hosting your own family style dinner at Bonterra here!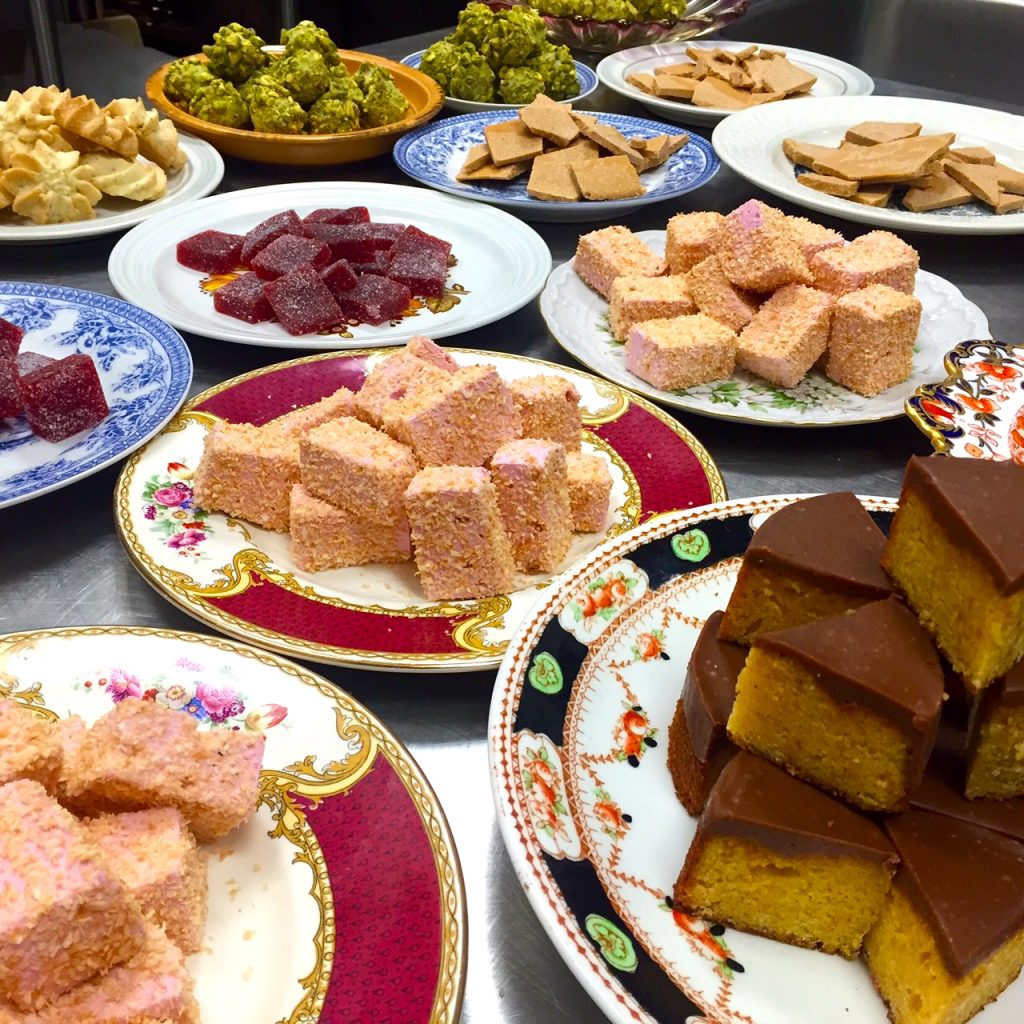 Dessert